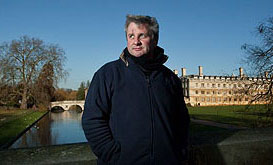 Please follow the links above to view a sample of Neil's work.
Neil has been working professionally since 1986. Based in both London and Bournemouth UK he shoots commissions for a range of PR, commercial and editorial clients. He also has the honour of being a Vice Chairman of The British Press Photographers' Association - an organisation which works hard to promote photography.
After working in a camera store for just over a year as a teenager, Neil went to study an HND in Advertising and Editorial Photography at Medway College of Design in Kent (now the University for the Creative Arts). He graduated from college in June 1986 and moved to London where he began his career shooting for a wide variety of magazines and newspapers.
In January 1994 Neil joined the staff at the Times Supplements (now TSL Education) where he stayed for 14 years before returning to freelance photography once again. In between commissions Neil undertakes some teaching, both in universities and colleges and with individuals and small groups. Additionally, since 2000 he has published articles and essays about his work, the digital process and the nature of our industry.